Corona/Covid 19 Information:
On this page you find some information which might be important for you. If you have any further questions please do not hesitate to contact us.
We do not take any responsibility for the correctness of the informationl. We recommend all guests to verify the regulations and to inform themselves about the actual status!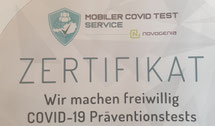 Please note that - to secure the safety of our guests - all our employees undertake a COVID19 test regularly in accordance with the local health authorities!
We are happy to inform you that the complete "Alte Mühle" staff is fully vaccinated by July 2021.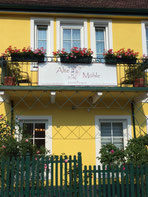 Covid 19 rules starting February 19th 2022:

From this date on the "3G" rule is valid which means that only guests with a valid (austrian and international) vaccination certification on paper or on mobile phone, a medical confirmation of a former desease within the last 6 months and an expired infection and a PCR test (not older than 48 hours) or an Antigen test (not older than 24 hours) are allowed to stay

A FFP2 mask is compulsory from December 17th 2021 in the public spaces of the building (breakfast room, ...).

Children 6 years and younger are exempt from wearing a mask. From 6-14 they can wear a normal protection mask.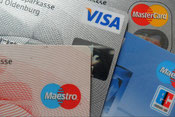 cancellation fees:
To guarantee a maximum on flexibility and safety your reservation can be cancelled without fees until your day of arrival. This is for direct bookings only. In case you booked via a booking plattform the regulations according to your confirmation are valid.
If you took advantage of our discounts and you have transfered the booking amount in advance, the total amount will be refunded.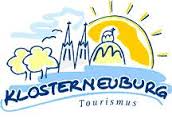 COVID19 - Test:

Tests are available at the following institutions:
former "BH Klosterneuburg" building: Leopoldstrasse 21
or
At doctors and pharmacies. Some of them are doing chargeable tests. Appointment required.
apotheken.oesterreich-testet.ator via phone 0800/220 330, daily 7:00 - 22:00 Hours
In Klosterneuburg following pharmacies are listed:
Stadt Apotheke, Albrechtsstrasse 39
Apotheke zur h. Agnes, Wiener Strasse 104
Die Blaue Apotheke, Hauptstrasse 153, Kierling
Private Test: at Weidlinger Strasse 45: Drive In for Antigen-Tests.

Mo-Fr: 07:00 - 19:00 h, Sa/Su: 09:00 - 19:00 h. No appointment necessary. 24h Hotline 0043 1 8900144 www.notfallrettung.org
Zeiten: Mo-Fr.: 7:00 - 19:00 Uhr, Sa/So: 9:00 - 19:00 Uhr
According to the local corona service people without austrian social security no. can use one of the local test facilities for a test free of charge. Please click here!